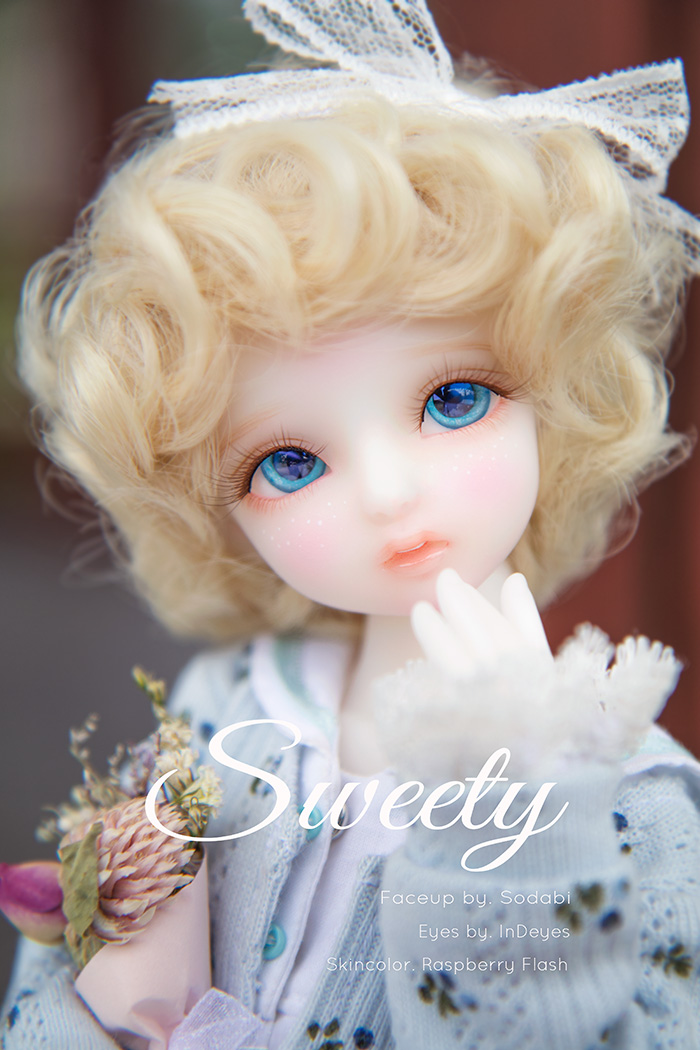 Launch Gift
If you purchase the order during the order period, you will receive a doll bag.
★Please read the details of the bottom of the product detail page before purchasing.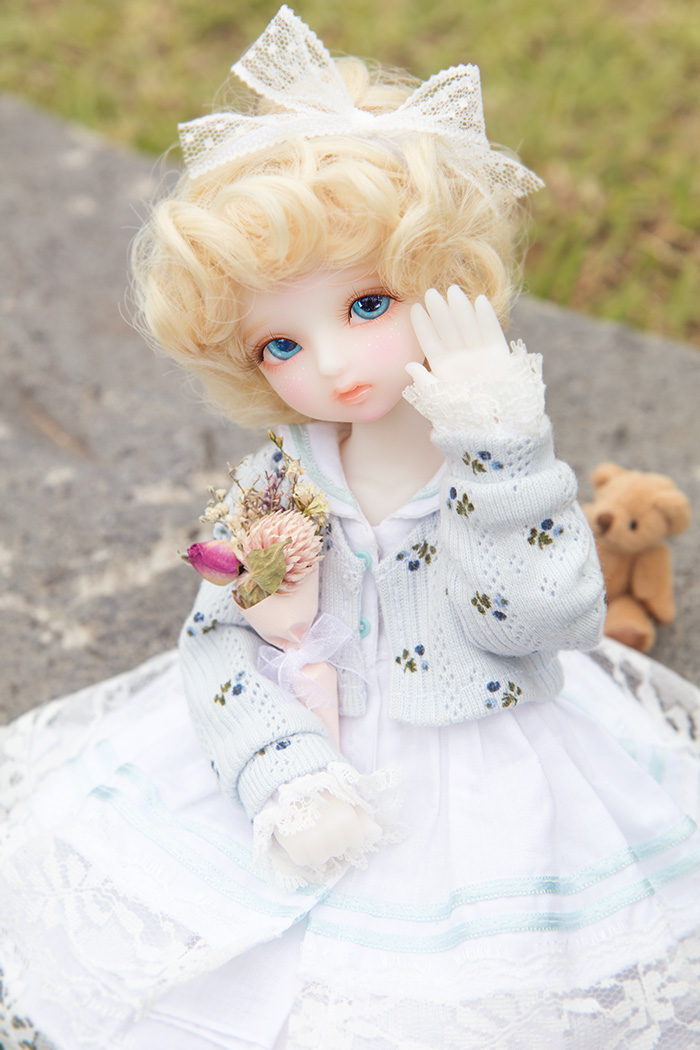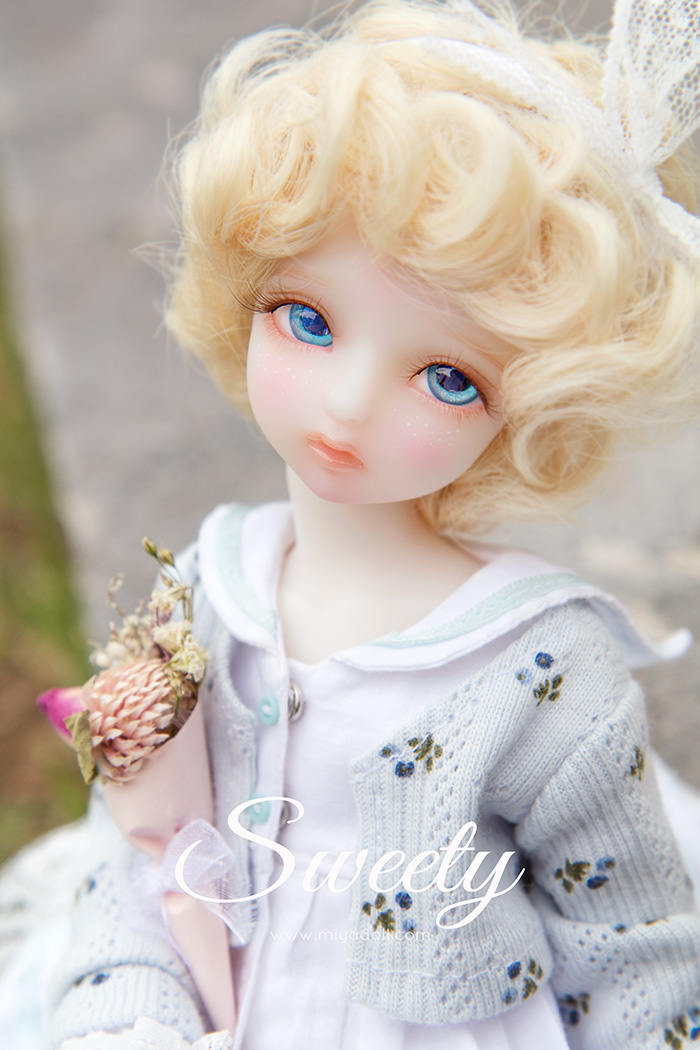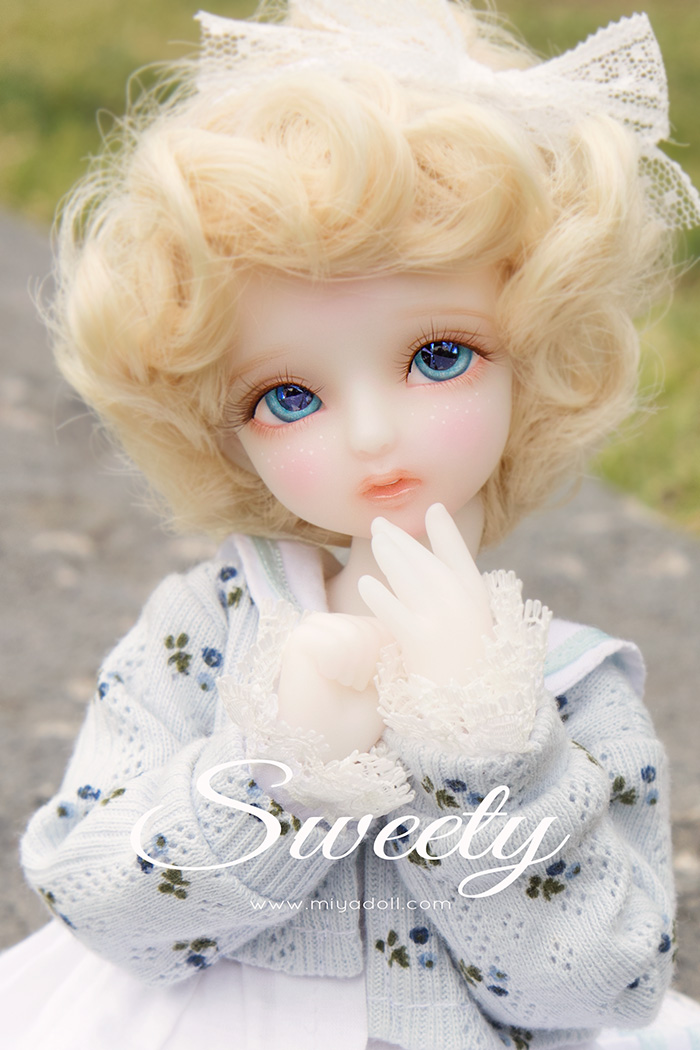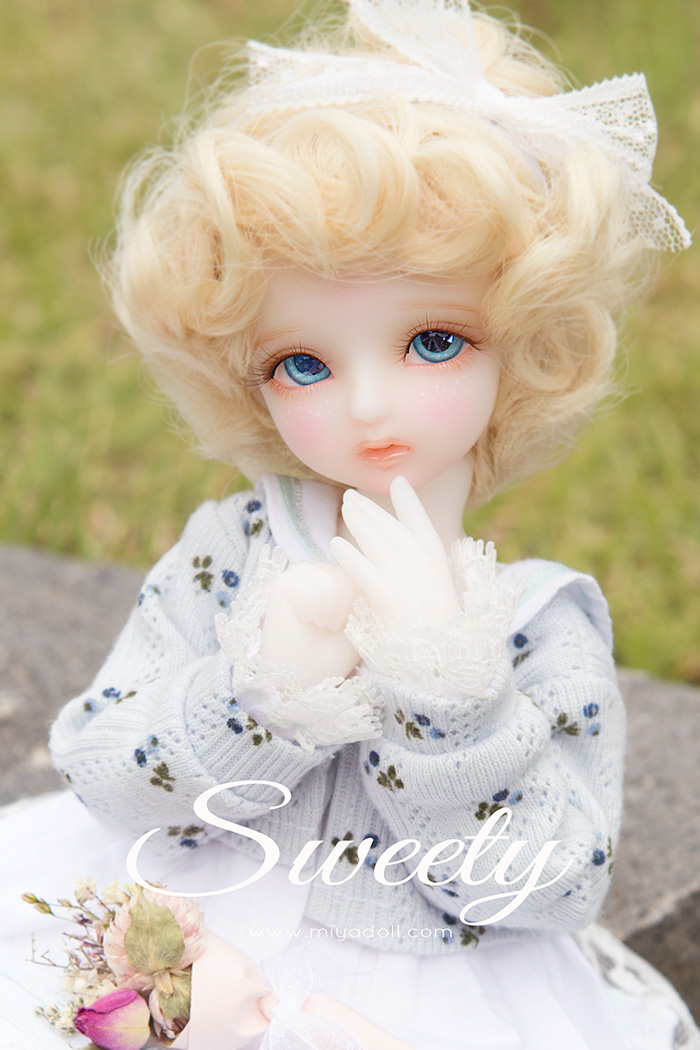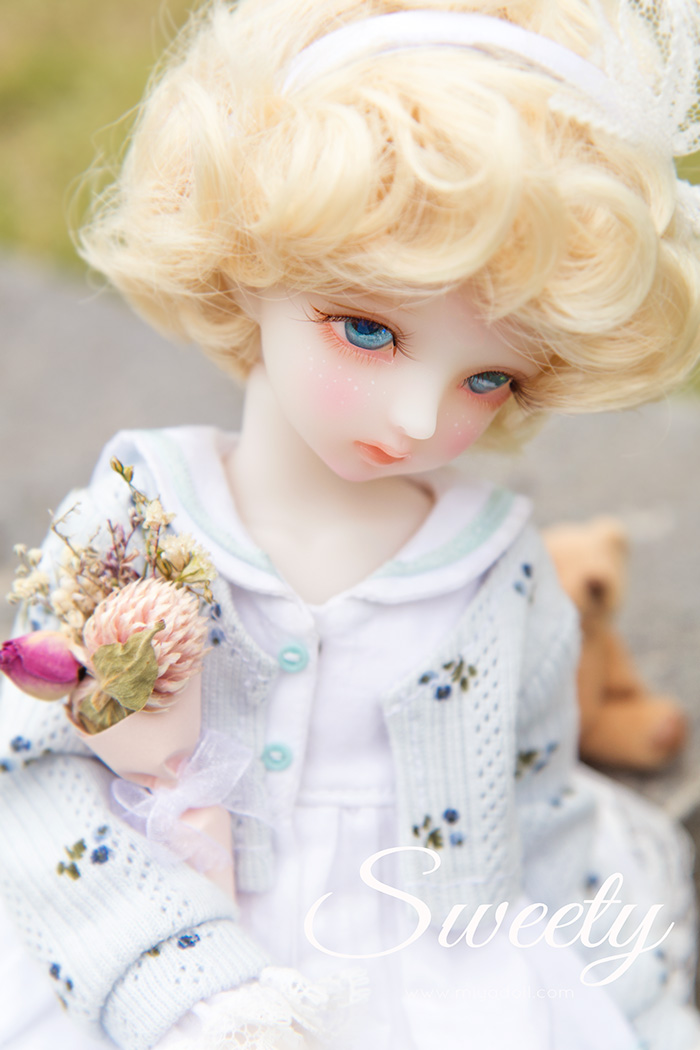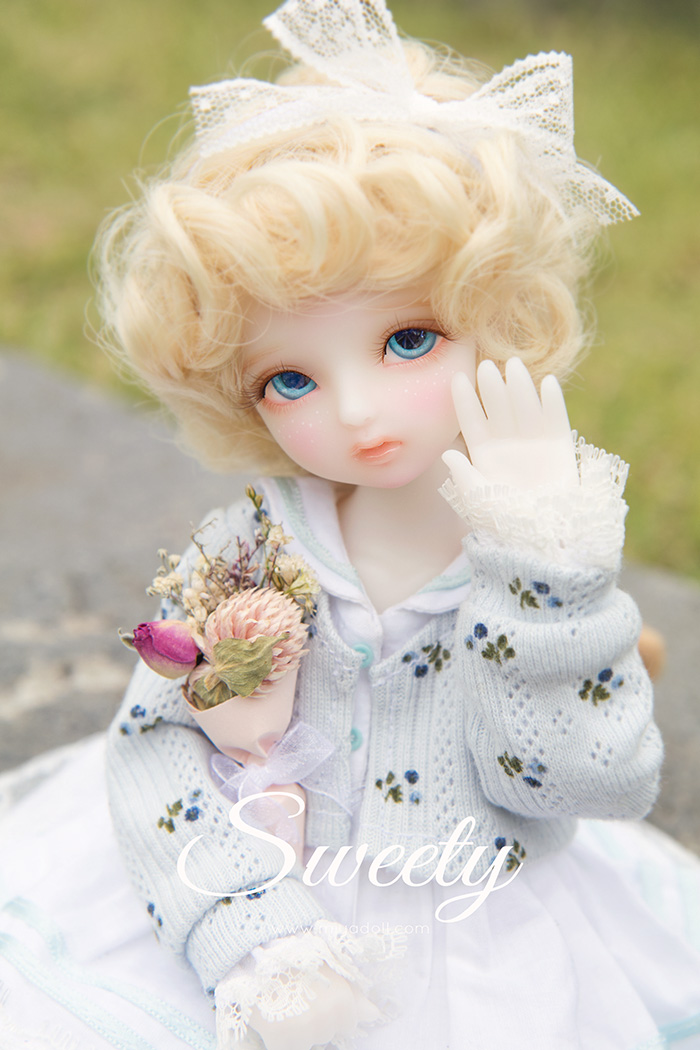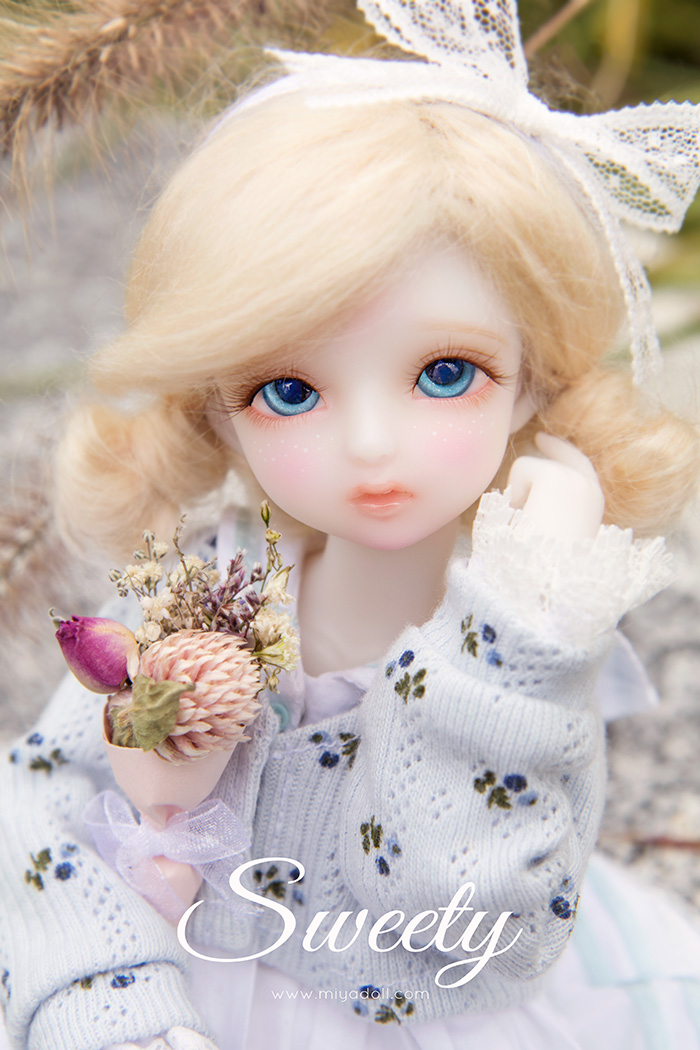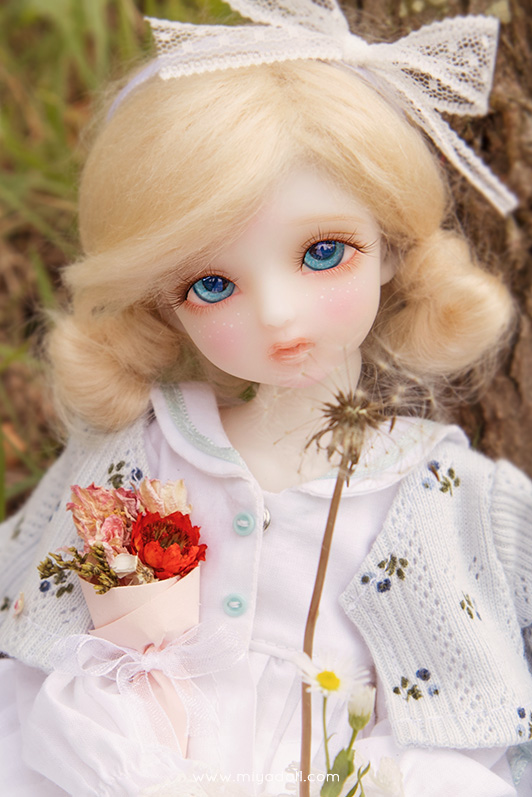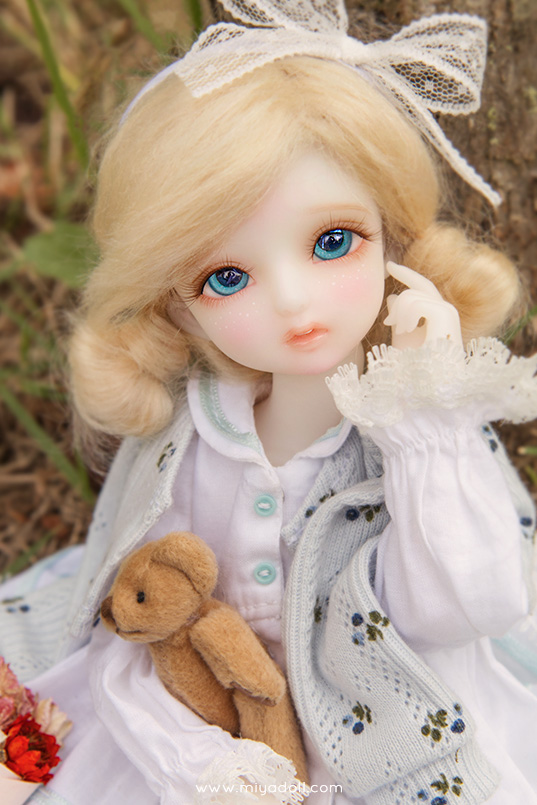 Face-Up Detail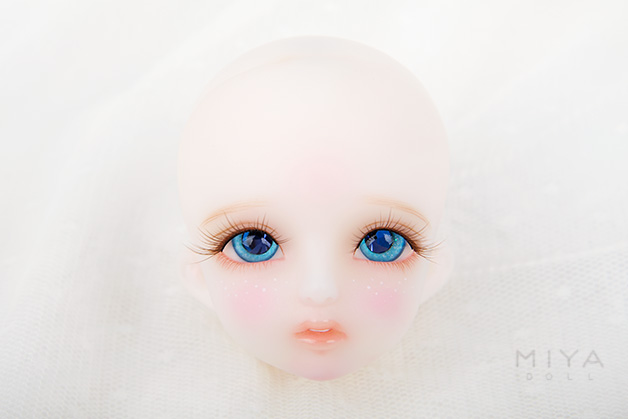 A type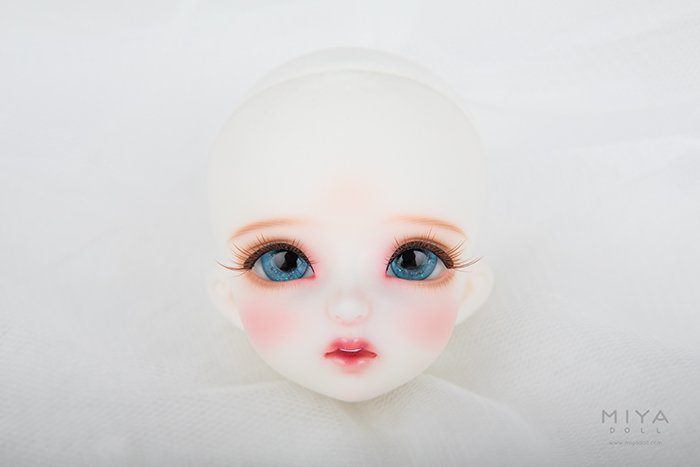 B type
Blank image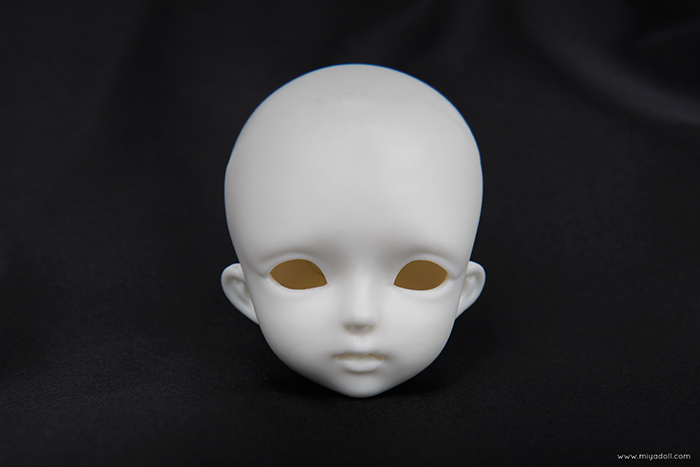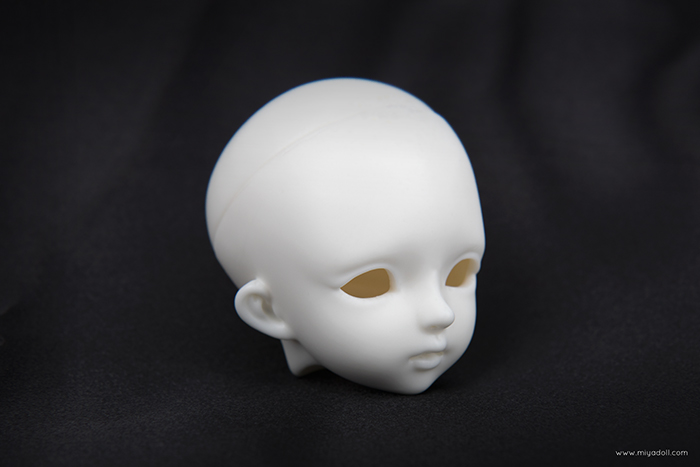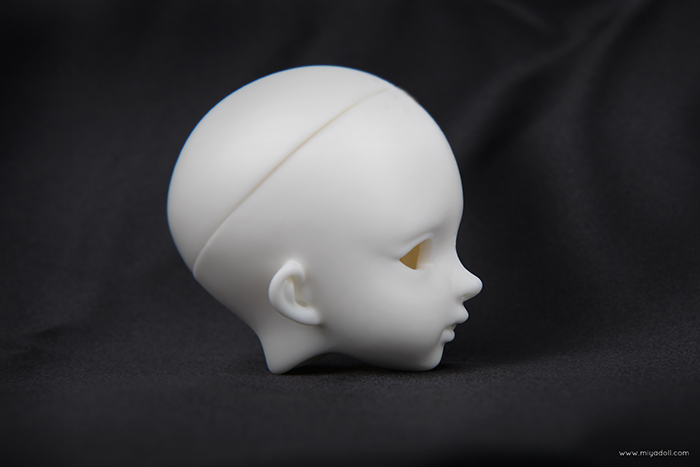 Resin eyes (By. InDeyes)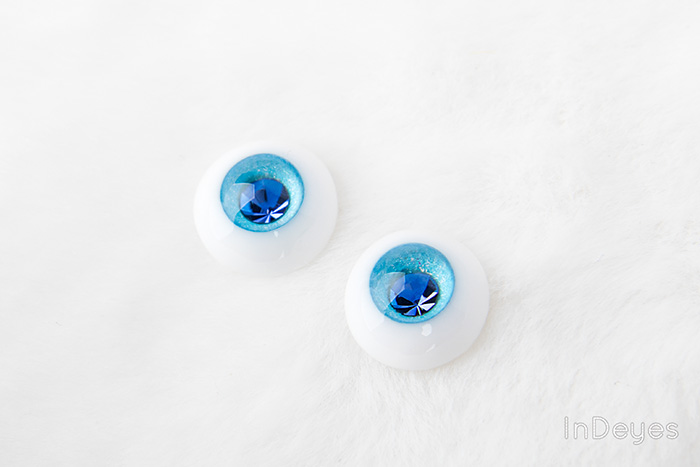 Skin color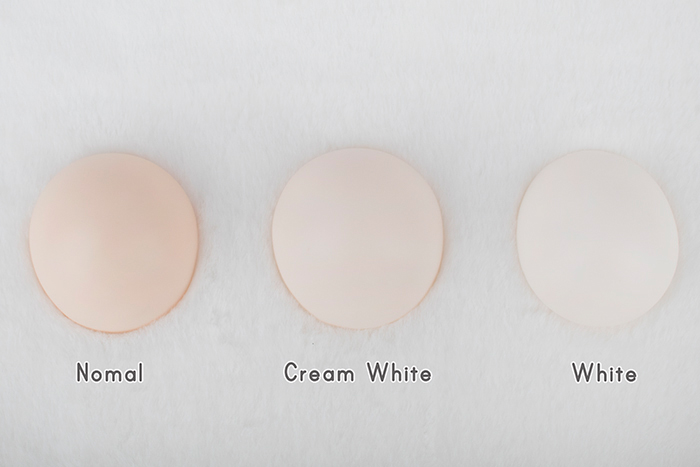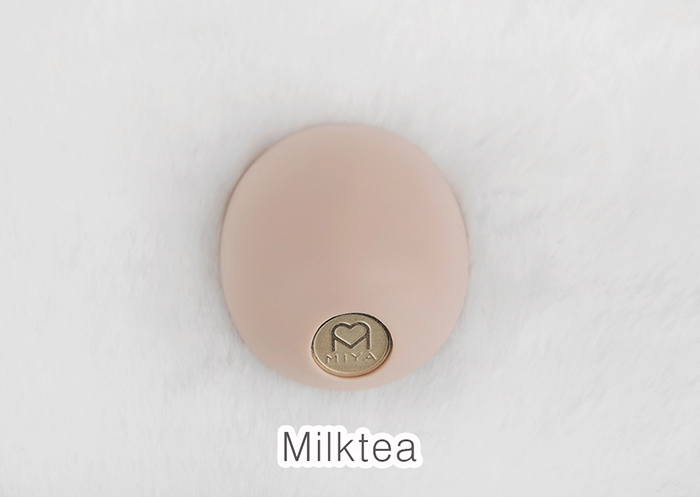 New skincolor "Honey skin"
Manufacturer:DollShe craft
Detail Photographic source:DollShe craft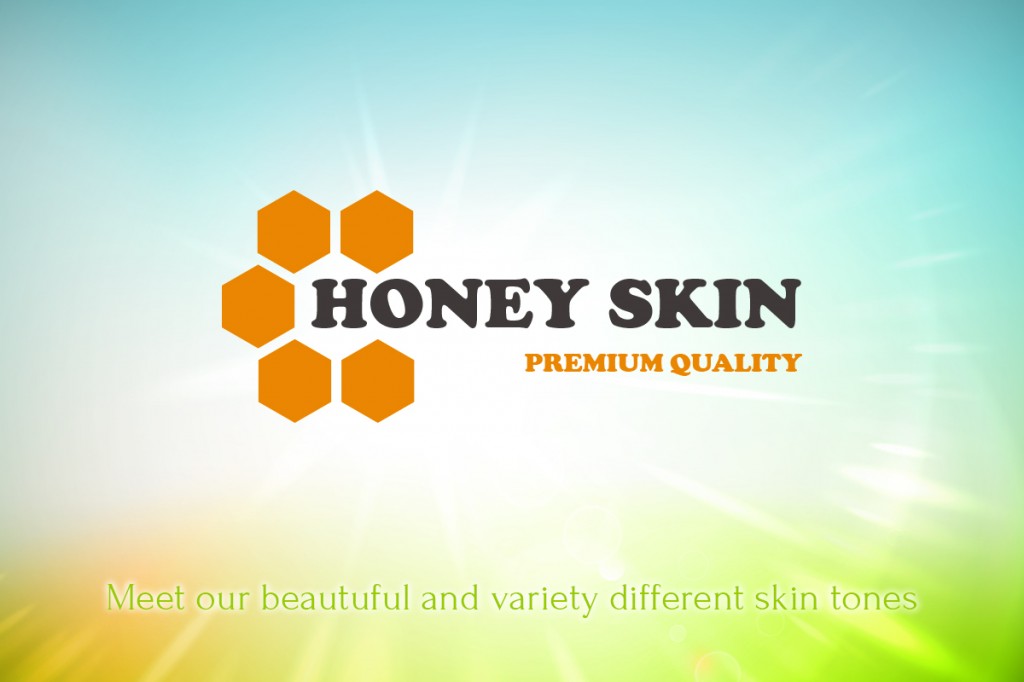 Honey Skin

In Korea, most people refer moist and clear skin as to 'Honey Skin'. Standard of beauty is from having moist and clear skin. We DollShe craft will call our newly released skin, the Honey Skin.


Transparently Clear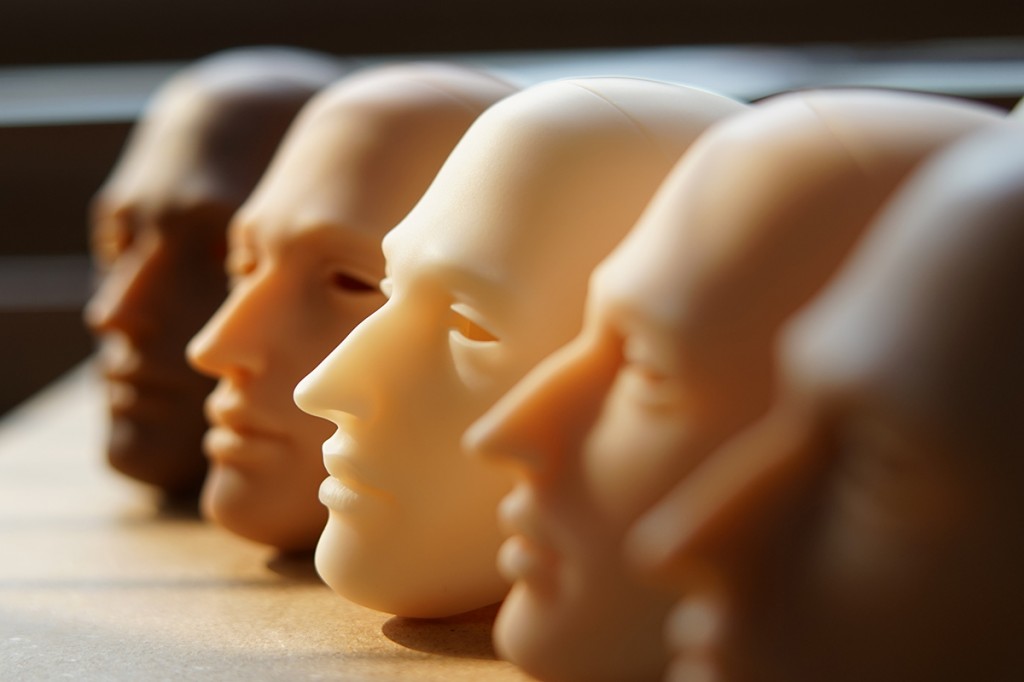 Just alike human skin, we used transparently clear
ultra-low viscosity polyurethane. Rich colors will appear when sunshine lights through the skin.


UV Protection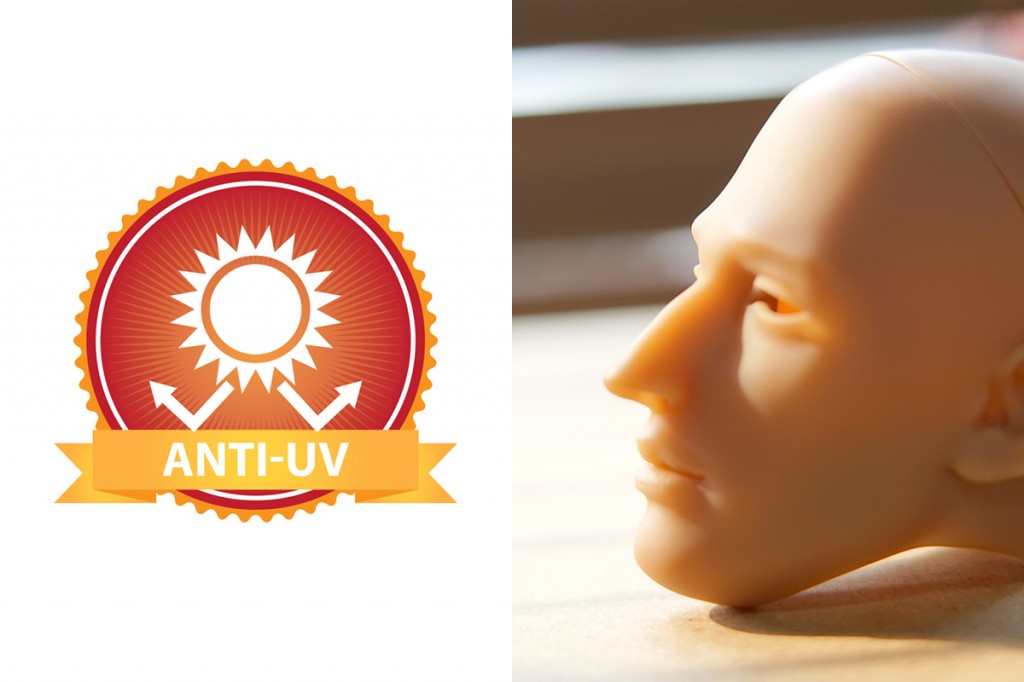 Although perfectly blocking
UV rays to ultra-low viscosity polyurethane is not possible, but with 'Sun Devil' from a company called 'Smooth-On', UV rays can staunchly be blocked to allow slowing the process of color change in skin tone which occurs from intrusion of UV rays. Protect your beloved dolls from sunlight.
* Currently, we are experimenting both Honey Skin and normal skin in direct sunlight for long period of time. The experiment detail will be released later. Yellowing-effect experiment has been ongoing for about a month now, and we have determined that it is not enough. So we're extending it to three months by exposing to direct sunlight and outside air. The result after about a month has been relatively small in terms of color change. There is less yellowing-effect in indirect lighting. However, if it is exposed to direct light, even with UV blocker additives, yellowing-effect cannot be completely blocked. If you wish to keep its original color, avoid exposing in direct light for a long period of time.


Sanding-free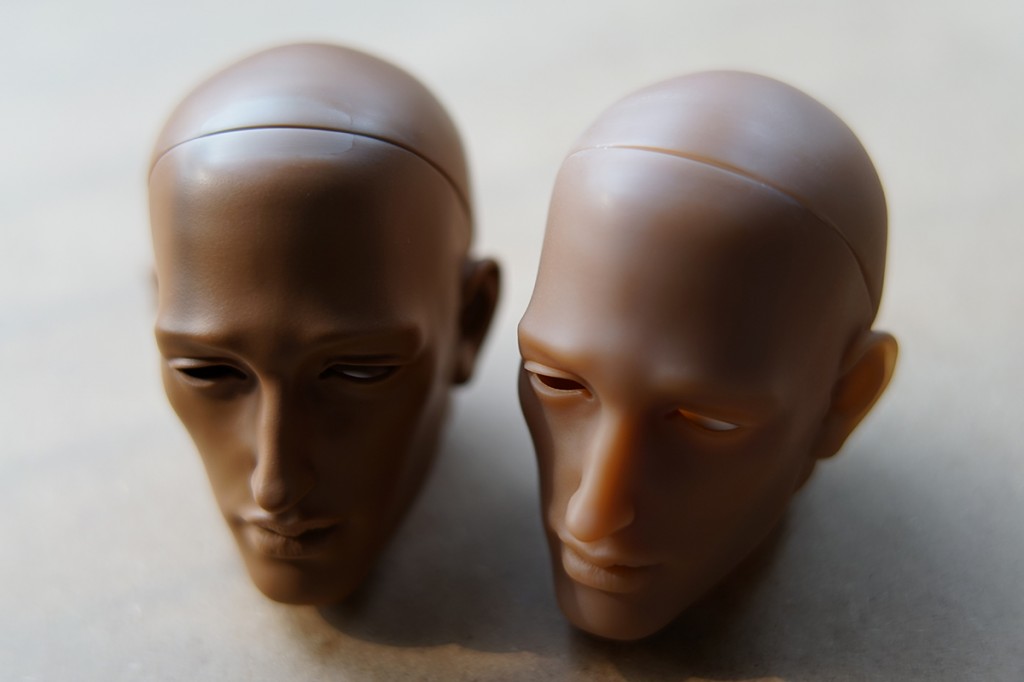 Uncertain resins from the past leaved marks after sanding. Now, there are almost no differences after sanding.
* One on left is normal skin and the right is Honey Skin. After removing the gate from crown of the head, look at the sanding part. Excluding difference in texture, Honey Skin has almost no difference in color after sanding.
Highly elastic and stiff
Degree of elasticity and toughness is tremendous. It is harder and absorbs more impacts.
Minimal Contraction
It has minimal contraction so that it can achieve high similitude to the original sculpt after casting.
Cost of Development
With the right amount of ratio between Korean resin and resin from U.S. company, 'Smooth-On', the newly released resin is assorted with best of both resins. In Honey Skin, French resin, which is vulnerable to yellowing-effect from sunlight, is not included. Already in 2006, we have chosen not to use French resin due to its shortcomings and its vulnerability to yellowing effect and low elasticity, thus, fragile.
Efficiency and Production Cost
Korean resin could last up to four cycles of casting, but Honey Skin's resin can only cast one doll at a time. Stiffening period is long and it must go through the process of high temperature baking. The raw material is three times more expansive and production ratio is reduced to four to one, but to make beautiful dolls, luxurious materials were selected.
With skillful experts and trained teamwork, we DollShe craft thrives to make beautiful dolls, starting from the scratch and only acceptable dolls are created. After long hours of experiment, we are proud to present our transparently clear Honey Skin. We are making one more step by having upscale material.


Skin Tone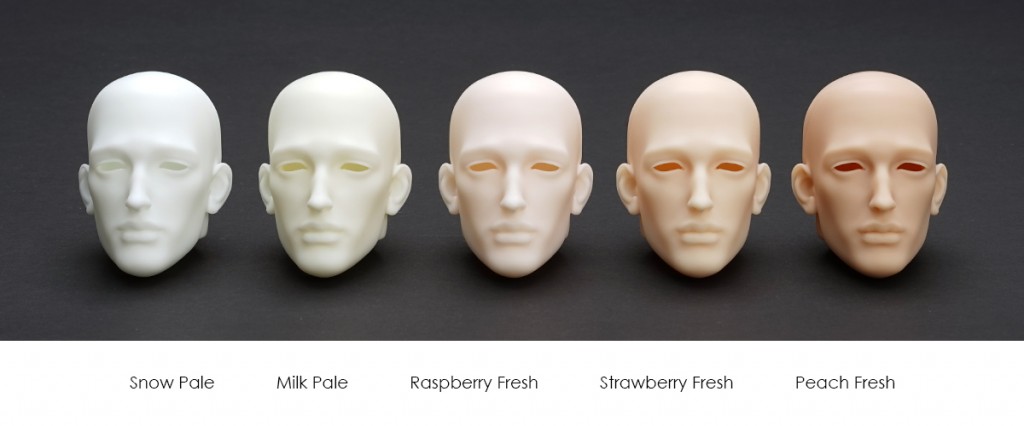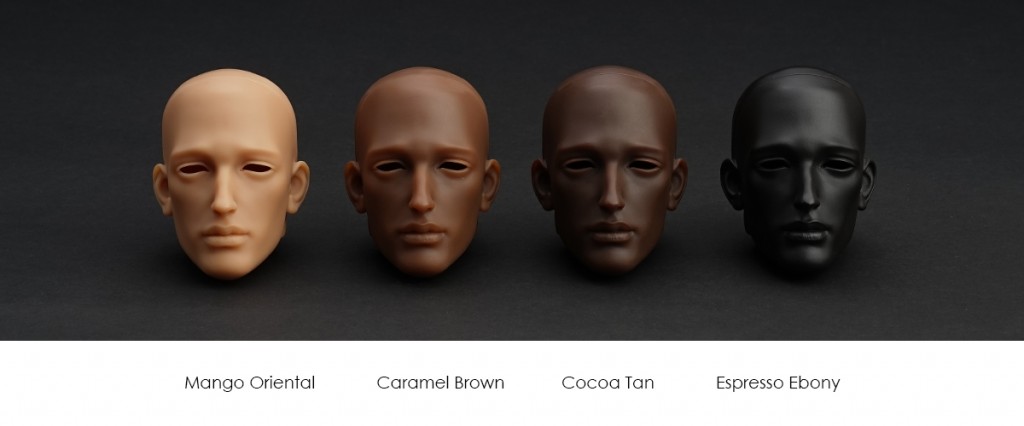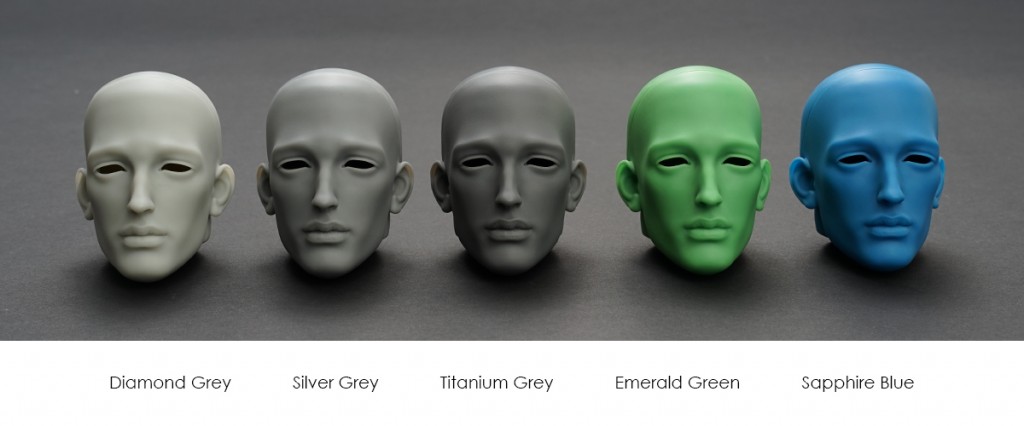 With skillful experts and trained teamwork, we DollShe craft thrives to make beautiful dolls, starting from the scratch and only acceptable dolls are created. After long hours of experiment, we are proud to present our transparently clear Honey Skin. We are making one more step by having upscale material.
Caution
* Honey Skin contains resin, which is made of plants that have viscous liquid; thus, it is very hard to remove all the bubbles from the products. We will not confirm as defective if we cannot distinguish bubbles by looking at it. (Tiny bubbles on the products are not considered as defective.)
* Honey Skin's surface bulk, volume and texture will be somewhat different when penetrating light.
* Discoloration from yellowing-effect cannot be stopped. Due the material of doll's nature, please avoid direct light as it might quicken the yellowing-effect process. The test results show that Honey Skin is less vulnerable than a Pure Skin. Yellowing-effect cannot be stopped if it is exposed to direct light for longer duration.
[This doll is a limited]
[Limited order period]
~ Oct 31.2017
Head size: 6.5 inch
Doll type : [LM] Cozy Sweety (31cm)
This product is not a toy.
Please note that under the age of 15, can not use it.

◆ Size of Little Mocha◆

Body Type : LittleMocha Body
Height(Including Head) : 31 cm
Eyes size : 14 mm
Head : 6.5 inch
Neck : 5.8 cm
Shoulder width : 6.5 cm
Chest : 12.4 cm
Arms length (Including Hands) : 11.8 cm
Waist : 11 cm
Hips : 13 cm
Thigh circumference : 7.8 cm
Leg length (Including Feet) : 17.2 cm
Length of feet : 4 cm
- BASIC SET -
-Doll (Head+Body)/ Assembled.(no makeup)
-Kipping box/Certificate
-Extra tensions

★ Additional option
- Default makeup/Special makeup(Change the eyebrows shaped, Change the location and color of the cheek, Change lip color)
- Default Resineyes
★Precautions before purchases
Miyadoll products are made to order. We start making dolls after customers complete their payment. Purchases are non-refundable once we begin production. Customers can pay for their order in three days. After three days from the order, the order will be canceled automatically.
-choose skin color
-If customers do not choose skin color, skin color will be "normal" automatically.
-cream white, normal, and white is basic price. There will be additional cost for Milktea(tan).
- Miyadoll's products are made to order.
-It's non-refundable after payment due to made to order system. Please make your order carefully.
-Production period is approximately about 4~8weeks
-MIYADOLL does not offer aesth(remove the parting line) service.
* Precautions before purchases Milktea skin(Tan) *

The work of tan skin color is very hard and takes a long time than light skin(Creamwhite, White, Normal).
And it can be shown a little dusts, marbles, some tiny holes, spots etc on surface of
doll during manufacturing process.(Just, gate parts on body are excluded.)
We don't remove these things because the skin color can be changed lightly or dusky
if we sand on the surface of the doll.
So, please put your considering before make an order.
We don't accept any cancel, refund, exchange of your order as above reasons.
But Special skin color takes about 10 days if more, add 2~3 more weeks.
-additional makeup and body coloring will add 2~3 more weeks.
-color of our products can look different according to different monitor settings.
-wig, makeup, clothes, shoes and accessaries are not included.
-eyes will be delivered randomly. To avoid risk of breakage, eyes will be shipped separately from a head.
-Because makeup process is done manually, there might be differences between each dolls.
-dolls might take on dark color when put on dark colored clothes for a while.
- according to demand and supply situation, fabric and subsidiary materials can be changed without notice.