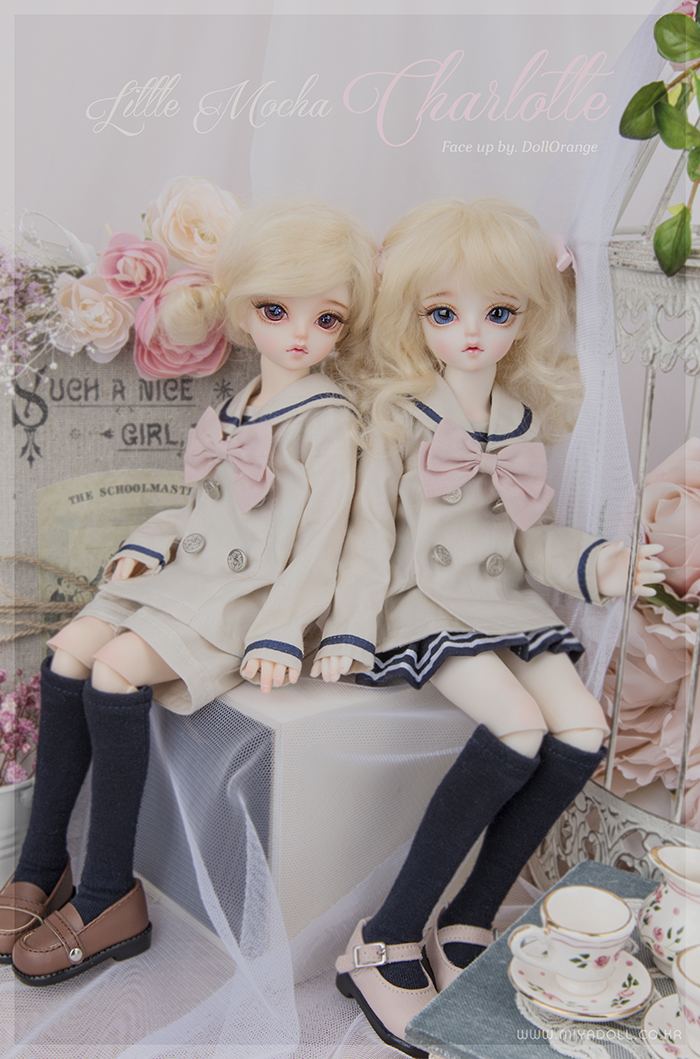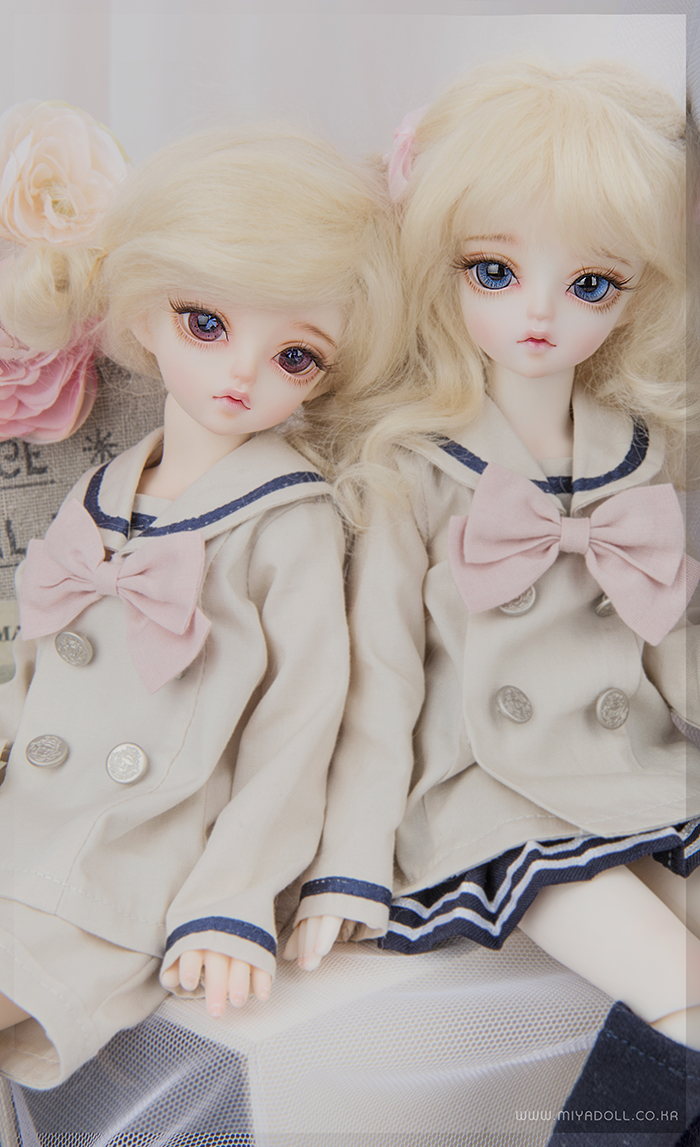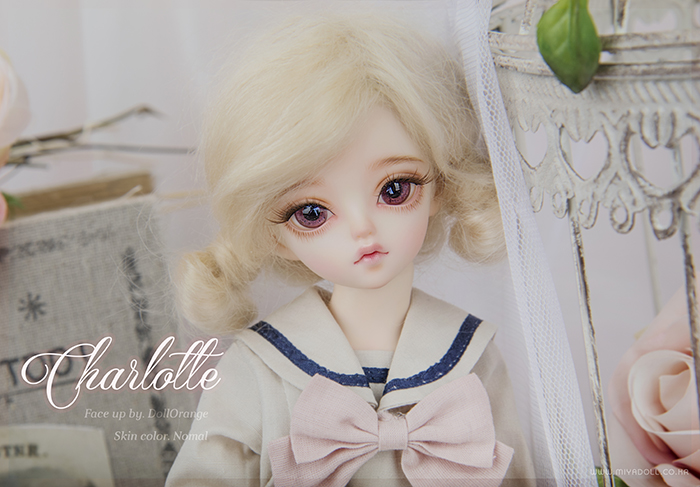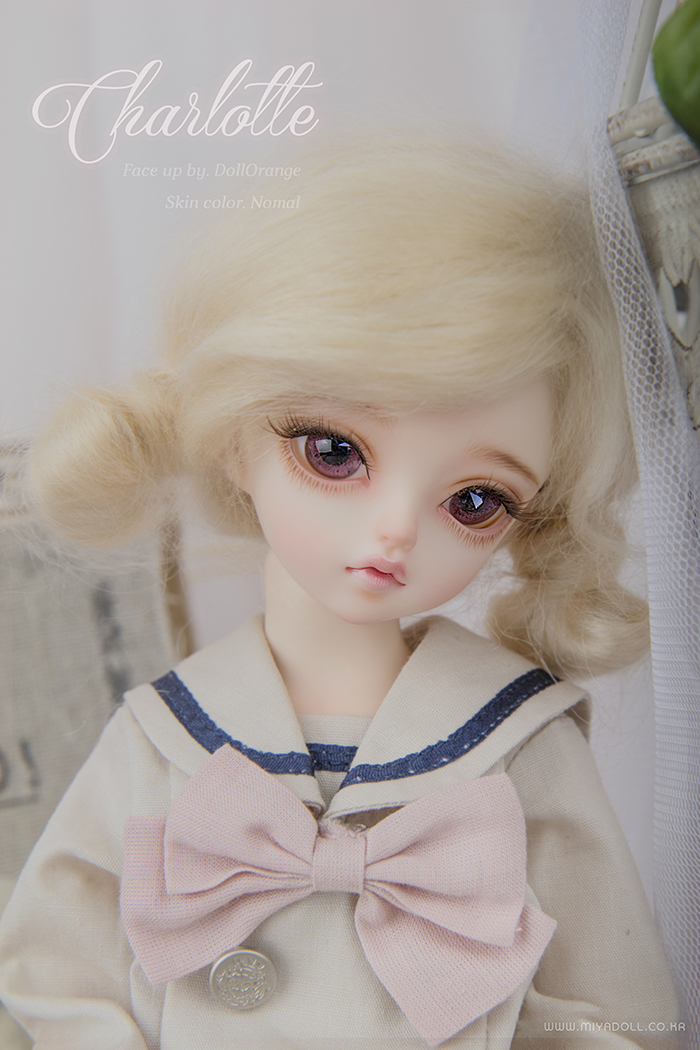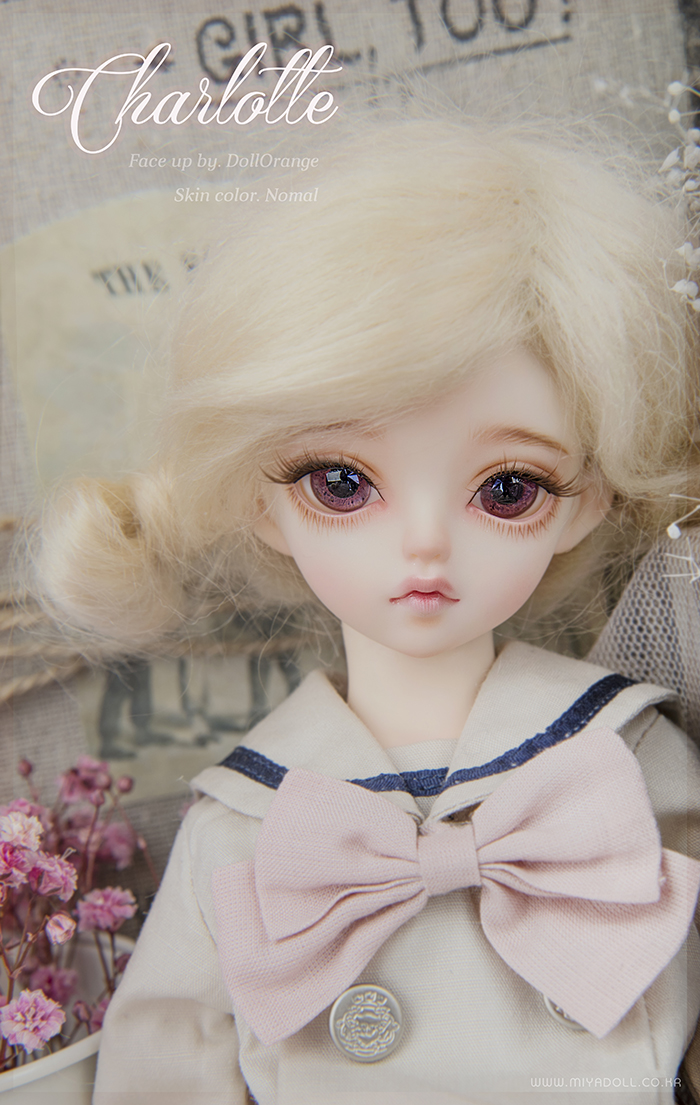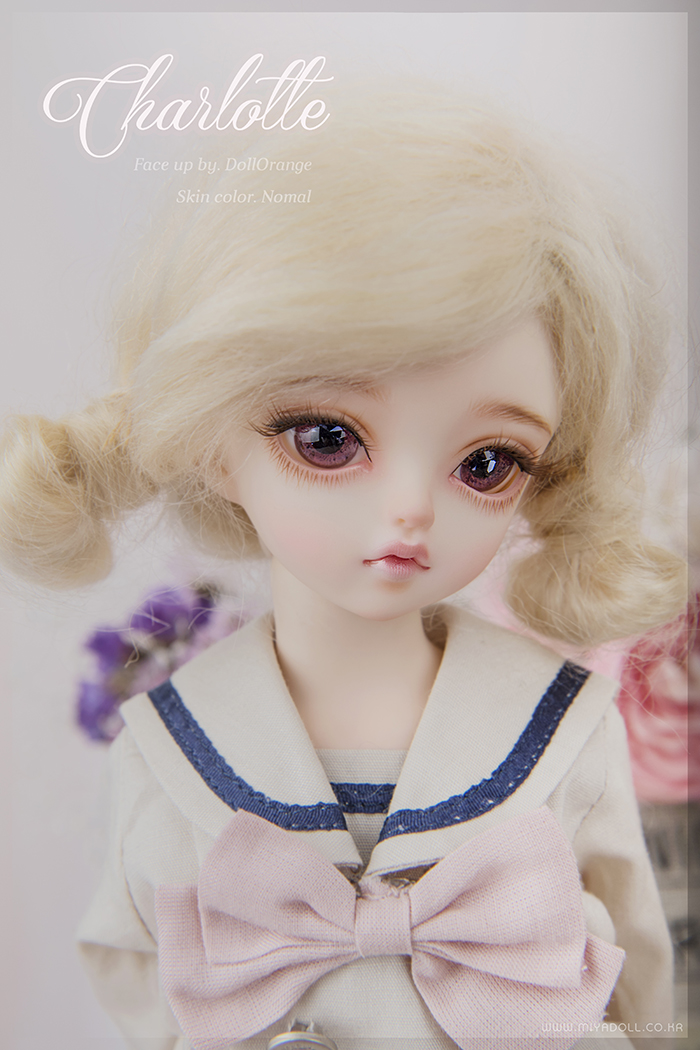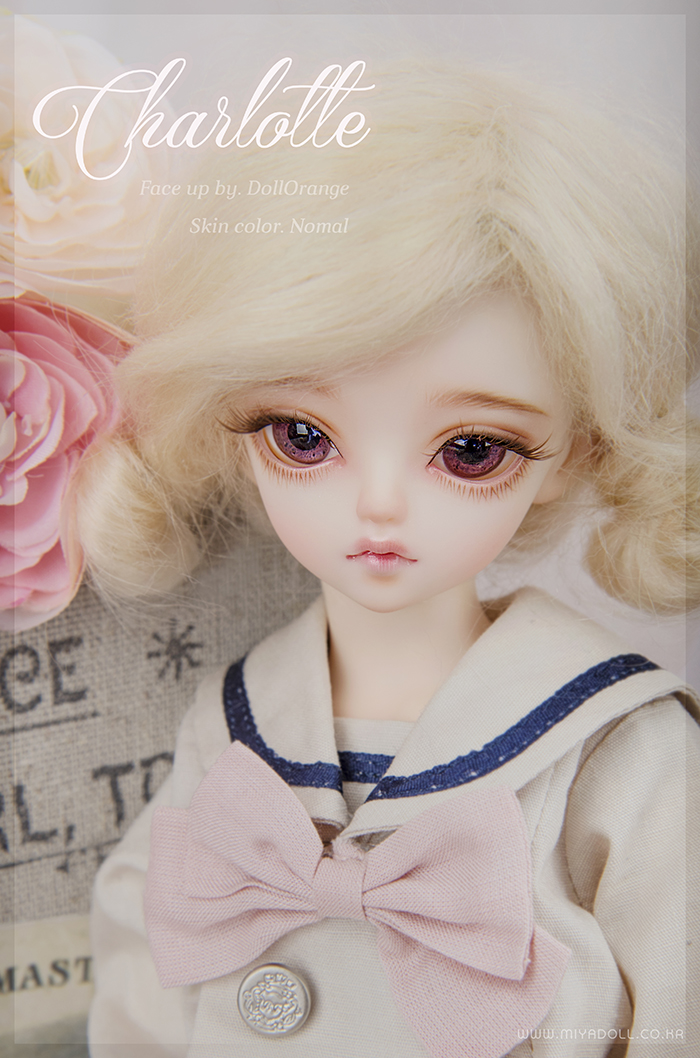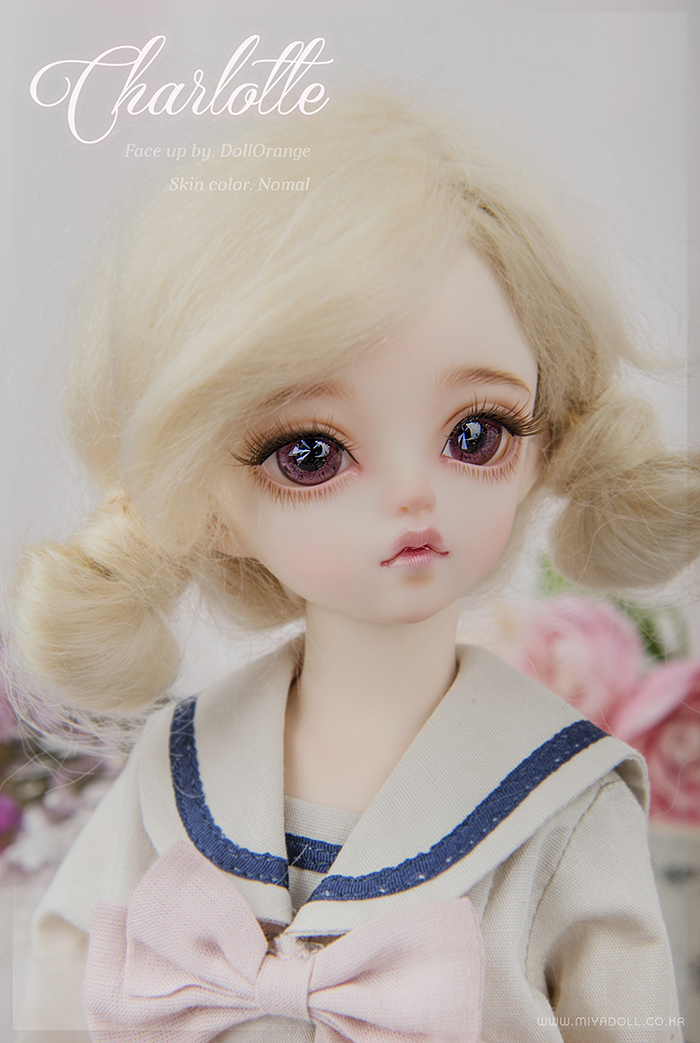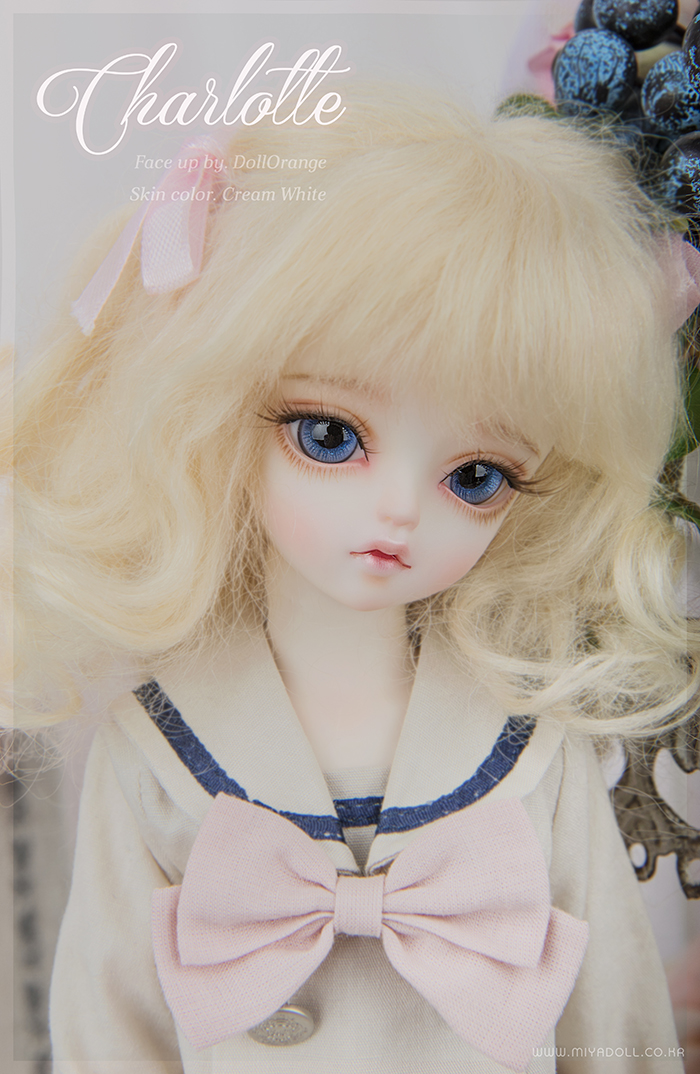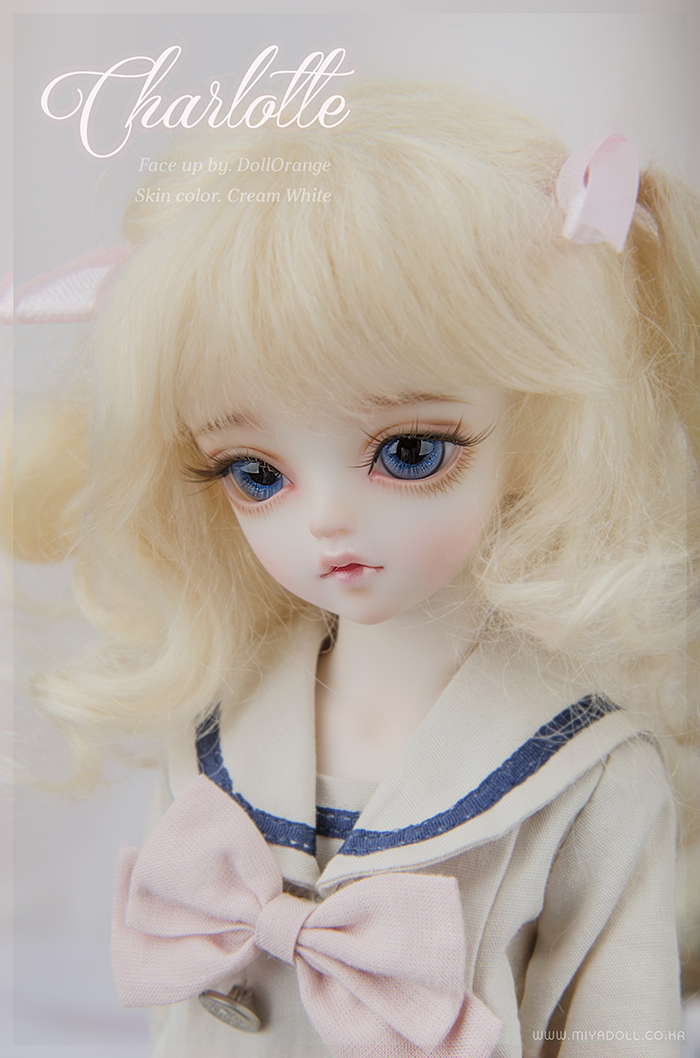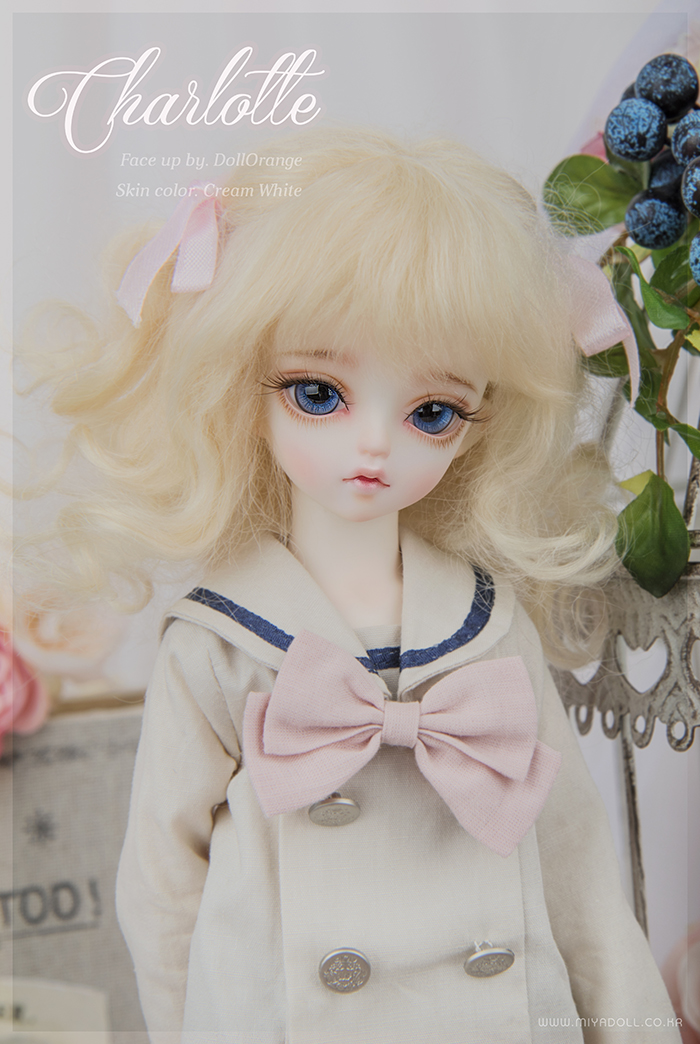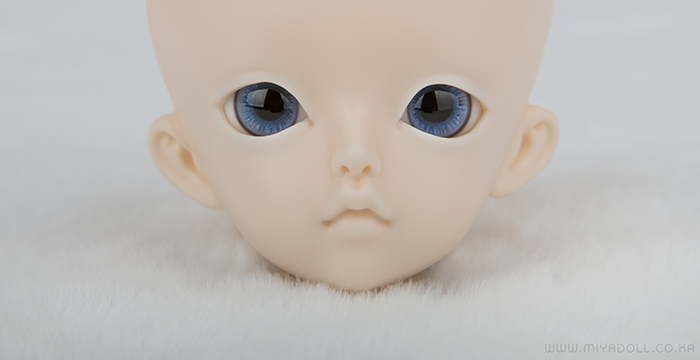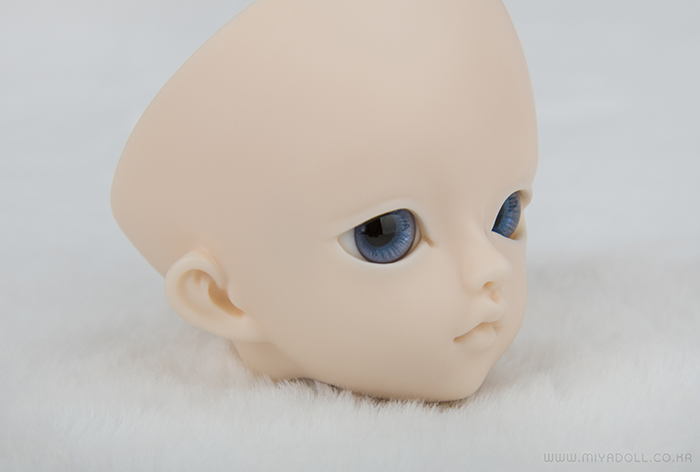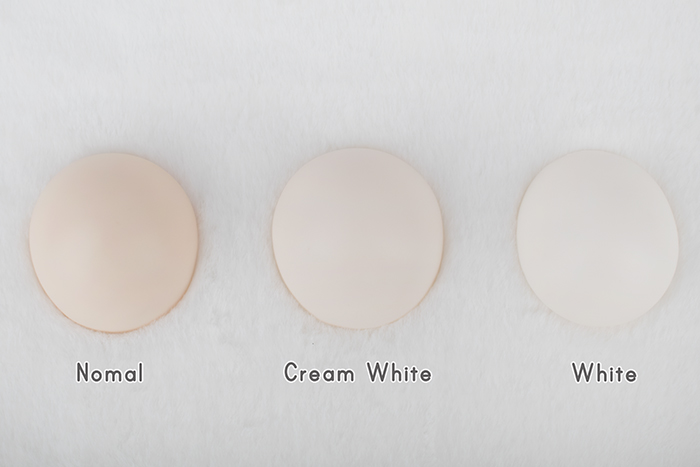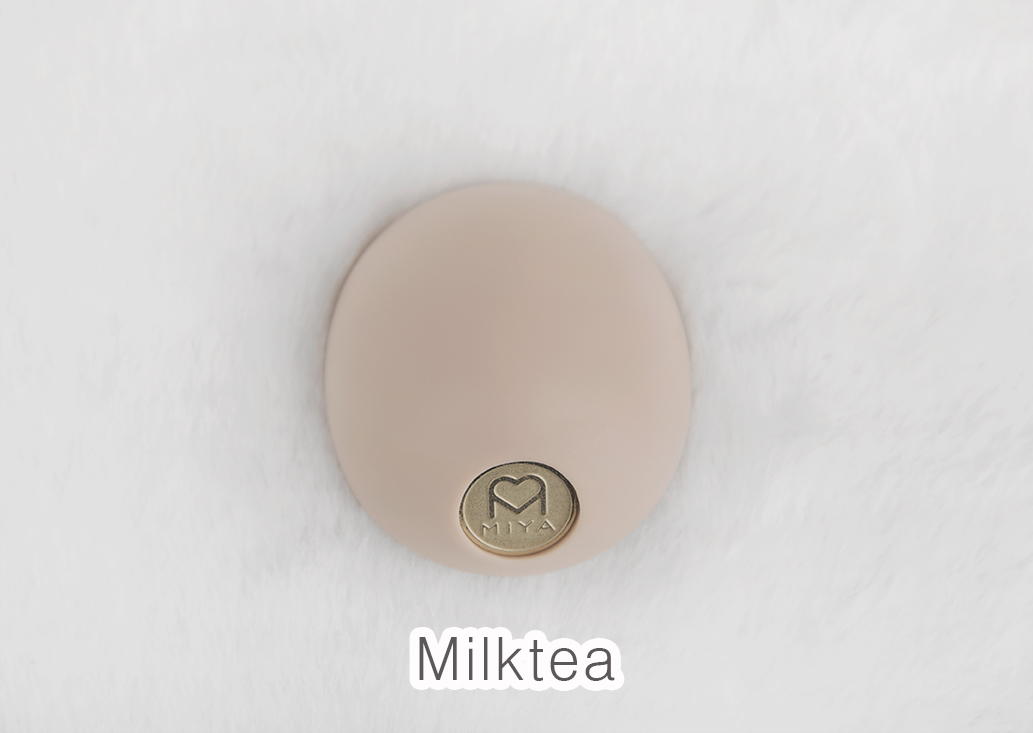 ◆ Size of Little Mocha◆

Body Type : LittleMocha Body
Height(Including Head) : 31 cm
Eyes size : 14 mm
Head : 6.4 inch
Neck : 5.8 cm
Shoulder width : 6.5 cm
Chest : 12.4 cm
Arms length (Including Hands) : 11.8 cm
Waist : 11 cm
Hips : 13 cm
Thigh circumference : 7.8 cm
Leg length (Including Feet) : 17.2 cm
Length of feet : 4 cm
Doll type : [LM]Basic Charlotte
This product is not a toy.
Please note that under the age of 15, can not use it.
BASIC SET -
-Doll (Head+Body)/ Assembled.(no makeup)
-Glass eyes 14mm(Color will be randomly decided)
-Kipping box/Certificate
-Extra tensions
★ Additional option
- Default makeup/Special makeup(Change the eyebrows shaped, Change the location and color of the cheek, Change lip color)
★Precautions before purchases
Miyadoll products are made to order. We start making dolls after customers complete their payment. Purchases are non-refundable once we begin production. Customers can pay for their order in three days. After three days from the order, the order will be canceled automatically.
-choose skin color
-If customers do not choose skin color, skin color will be "normal" automatically.
-cream white, normal, and white is basic price. There will be additional cost for Milktea(tan).
- Miyadoll's products are made to order.
-It's non-refundable after payment due to made to order system. Please make your order carefully.
-Production period is approximately about 4~8weeks
-MIYADOLL does not offer aesth(remove the parting line) service.
But Special skin color takes about 10 days if more, add 2~3 more weeks.
-additional makeup and body coloring will add 2~3 more weeks.
-color of our products can look different according to different monitor settings.
-wig, makeup, clothes, shoes and accessaries are not included.
-eyes will be delivered randomly. To avoid risk of breakage, eyes will be shipped separately from a head.
-Because makeup process is done manually, there might be differences between each dolls.
-dolls might take on dark color when put on dark colored clothes for a while.
- according to demand and supply situation, fabric and subsidiary materials can be changed without notice.
* Precautions before purchases Milktea skin(Tan) *

The work of tan skin color is very hard and takes a long time than light skin(Creamwhite, White, Normal).
And it can be shown a little dusts, marbles, some tiny holes, spots etc on surface of
doll during manufacturing process.(Just, gate parts on body are excluded.)
We don't remove these things because the skin color can be changed lightly or dusky
if we sand on the surface of the doll.
So, please put your considering before make an order.
We don't accept any cancel, refund, exchange of your order as above reasons.